The FBI released the below photos and information regarding a suspected serial bank robber in the Philadelphia area on December 29th.
The FBI, Philadelphia Police Department, Cheltenham Township Police Department, and Lower Merion Township Police Department are seeking the public's assistance to identify and locate the subject believed to be responsible for six bank robberies and two attempted robberies in the Philadelphia area over the past three weeks.
The latest incident occurred at approximately 10:35 this morning at the Wells Fargo Bank branch located at 1200 East Lancaster Avenue in Bryn Mawr, Pennsylvania.
The same subject is believed also to be responsible for the following robberies:
December 26, 2014—PNC Bank, 101 South Easton Road, Glenside, Pennsylvania
December 26, 2014—Wells Fargo Bank, 1575 North 52nd Street, Philadelphia (attempted robbery)
December 23, 2014—PNC Bank, 5900 North Broad Street, Philadelphia
December 22, 2014—Prudential Savings Bank, 1722 South Broad Street, Philadelphia
December 18, 2014—Valley Green Bank, 7226 Germantown Avenue, Philadelphia
December 15, 2014—PNC Bank, 230 South Broad Street, Philadelphia
December 11, 2014—Beneficial Bank, 1600 Chestnut Street, Philadelphia (attempted robbery)
On each occasion, the subject entered the bank and handed a teller a threatening demand note. After obtaining cash, the subject fled the area of the bank on foot. There have been no physical injuries as a result of any of these robberies, and no weapons have been displayed or used.
The subject is described as a black male in his 30s, approximately 5'10" tall, medium build, medium complexion, with eyeglasses. In one of the robberies, the subject was not wearing the glasses.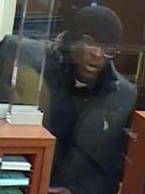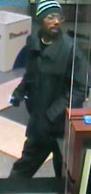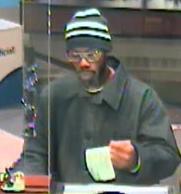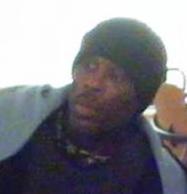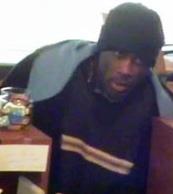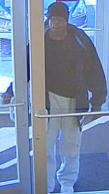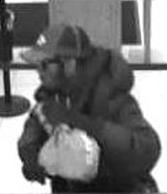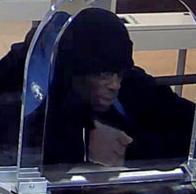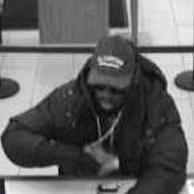 This subject is considered armed and dangerous. Anyone with information about these robberies or this subject is urged to call the FBI at 215-418-4000 or the Philadelphia Police Department. There may be a reward for information leading to this subject's capture; tipsters can remain anonymous.